Latest News
See what the cheapest version of the new Lada might look like
The budget version of the novelty of the domestic automaker was presented by a Russian designer at the request of the editors of Quto.ru. Sales of the new model, which in fact is a Chinese FAW Bestune T77 crossover with the Lada logo, will begin in the summer of 2023. It is expected that the car will cost about two million. The editors of Quto.ru also presented a "folk" version, which can cost significantly less.
The budget version does not have alloy wheels – instead of them, the usual "stampings" are installed. In addition, the crossover was deprived of painted bumpers and chrome elements, and instead of LED optics, the cheap version of X-cross 5 has conventional halogen headlights.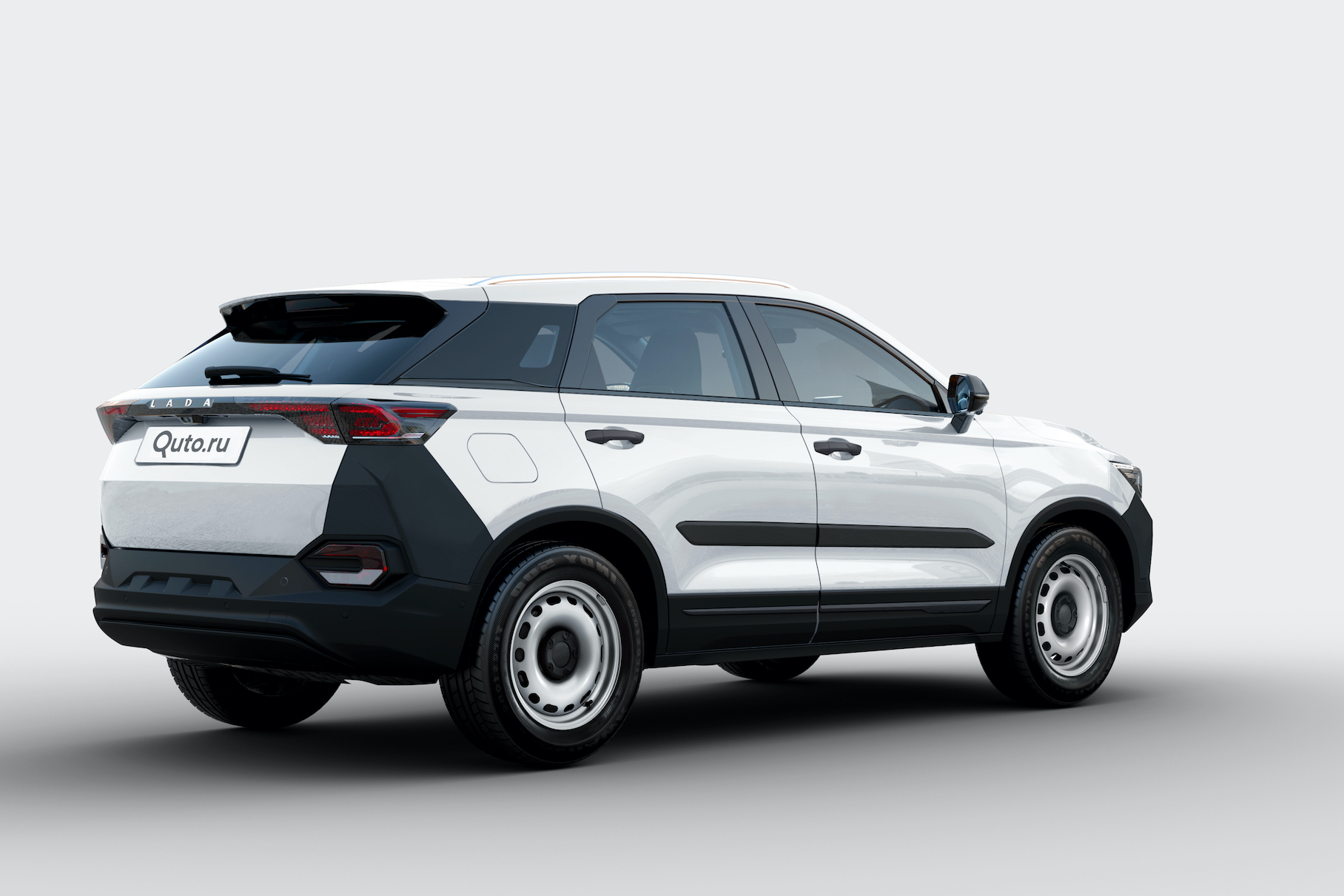 Quto.ru
Of the innovations, the budget version has protective plastic moldings on the doors. The hands-on approach continues in the cabin, which is upholstered in the usual dark fabric and replaces the touchscreen infotainment system with a conventional audio system.
Instead of a 1.5-liter 149-horsepower turbo engine, it is proposed to equip such a car with the usual "aspirated" with a volume of 1.8 liters and a capacity of 122 horsepower. Paired with the motor is a variator.
AvtoVAZ introduced a new crossover in mid-April. The company said that serial production will be launched in June of this year, X-cross 5 will be the first model to be installed on the conveyor of the former Nissan plant in St. Petersburg. By the end of the year, the domestic manufacturer plans to produce about 10 thousand copies.
Instead of "Vesta": the most affordable "gray" cars