Latest News
The ideal BMW M5 generation E39 went on sale
The BMW 5-Series sedan of the E39 generation has received the status of one of the most legendary cars both in the history of the brand and in the global automotive industry as a whole. Factory sports modification M5 became an illustration of the fact that a fast car can be luxurious at the same time. The BMW M5 E39 is highly prized by collectors, and now they have the opportunity to buy a copy in the condition of a practically new car. Enthusiast Auto Group in Cincinnati put up for sale a 2003 sedan with a mileage of just over a thousand kilometers.
The collector's item spent 20 years in the hands of one owner, who carefully preserved the car – even individual protective films remained! The BMW M5 has been stored in a temperature-controlled, enclosed space to keep the car in pristine condition.
Naturally, there can be no talk of any malfunctions or damage in accidents. The seller notes that this is an "emka" with the cleanest history of all that the company has ever had. The car is painted in Imola Red, which is combined with a black and red leather interior, as well as black Alcantara headlining.
Enthusiast Auto Group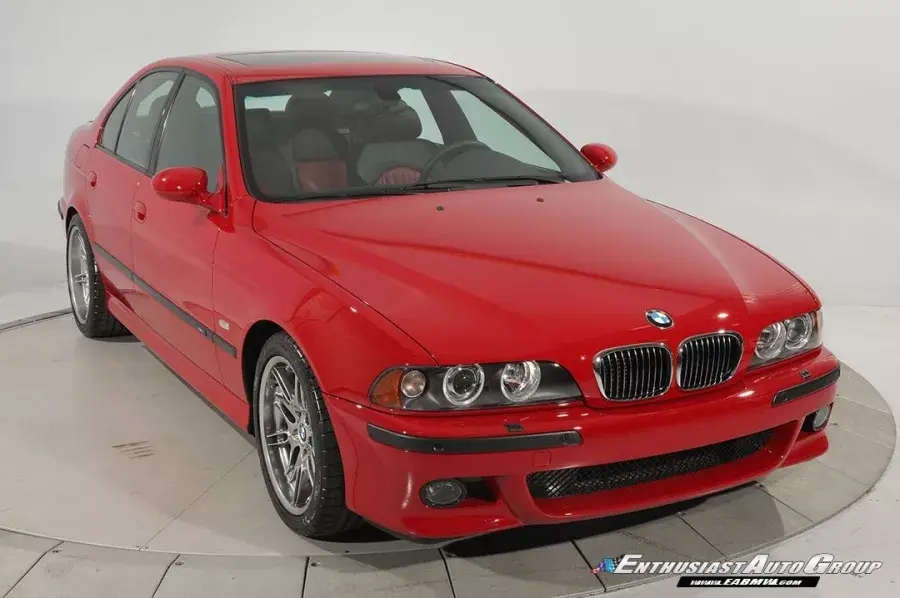 Enthusiast Auto Group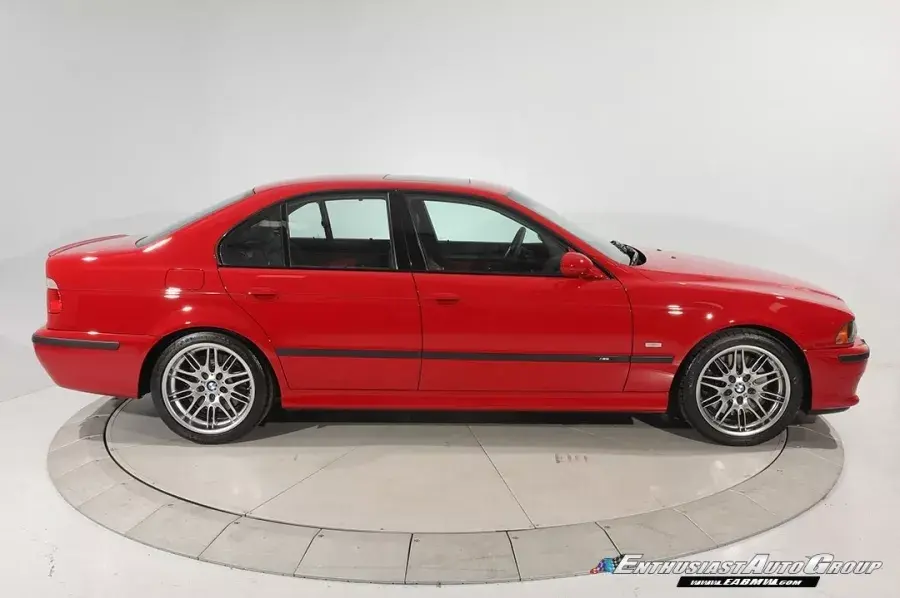 Enthusiast Auto Group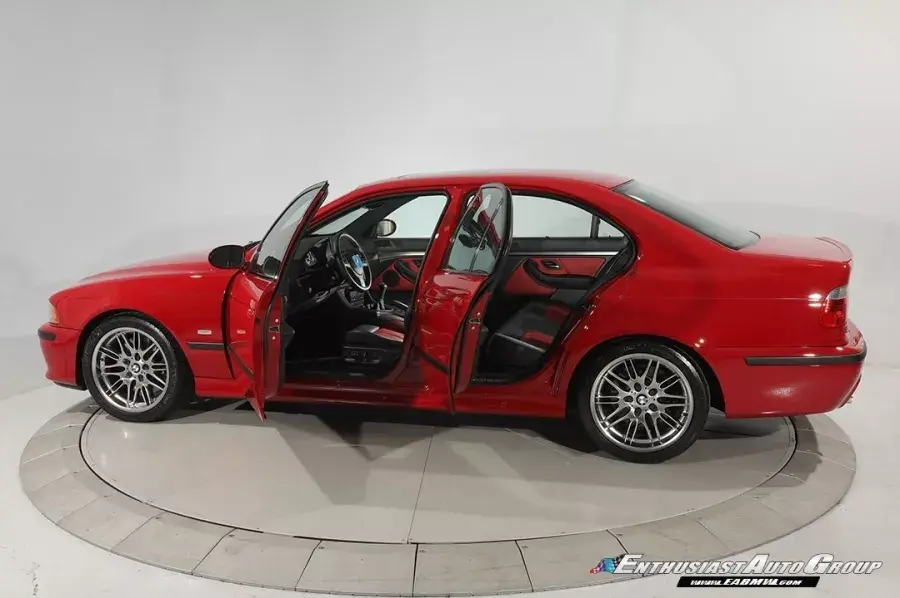 Enthusiast Auto Group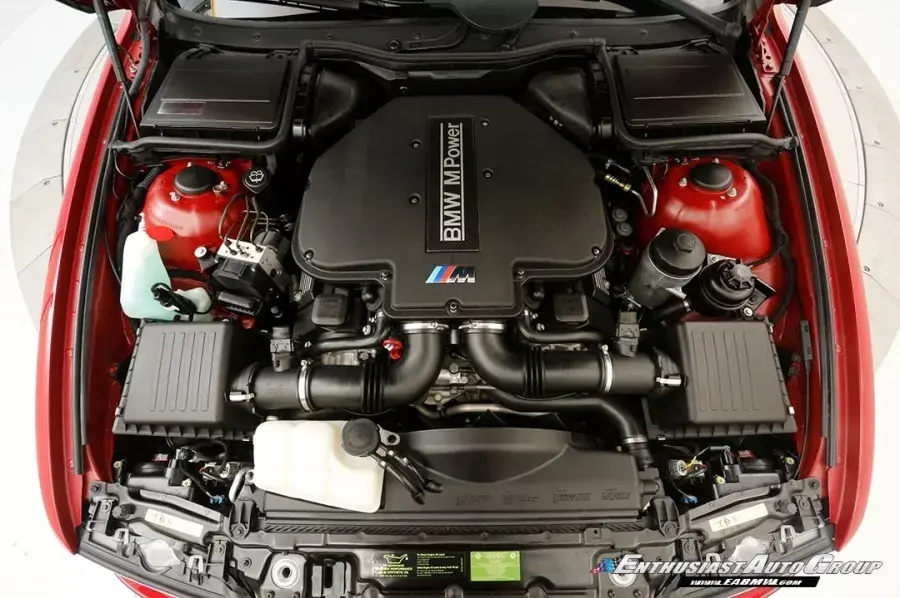 Enthusiast Auto Group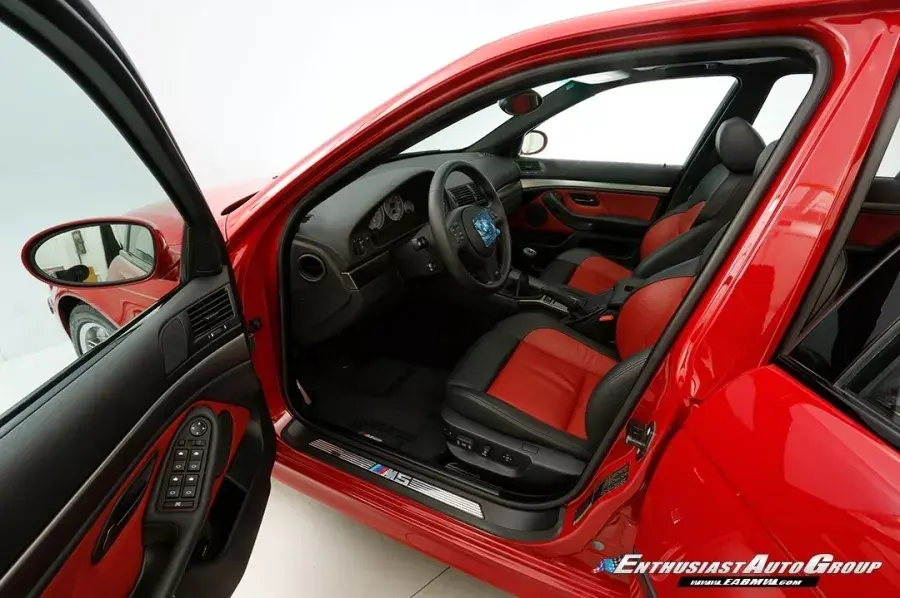 Enthusiast Auto Group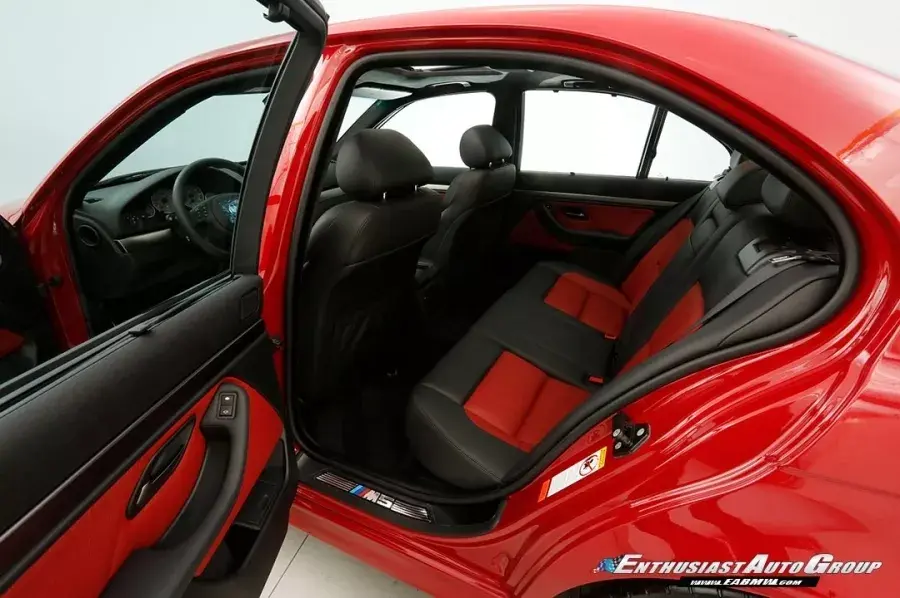 Enthusiast Auto Group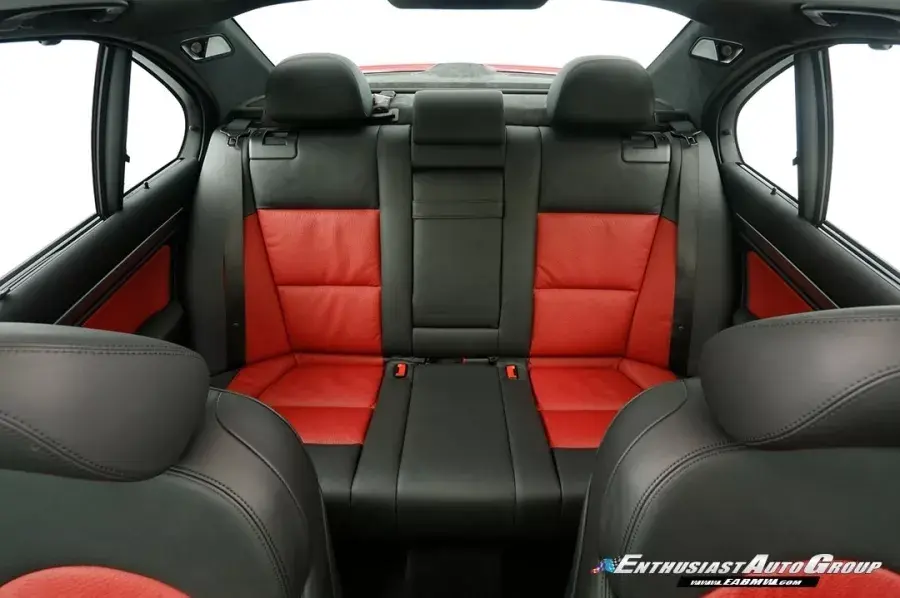 Technically, the car is no different from the other M5 E39 – a naturally aspirated 4.9-liter V8 produces 400 horsepower and 500 Nm and is combined with a 6-speed manual transmission. Perfectly preserved BMW M5 generation E39 offered for purchase for an impressive 300 thousand dollars. For this money you can buy a good new supercar, but for someone the opportunity to purchase a classic model even for this amount is a great option.
The rarest versions of the BMW M5