Latest News
The most popular cars in Russia under the age of three years
CarsAvtoprom
Photo: AvtoVzdzhad
According to the results of the first quarter of 2023, sales of cars under the age of three years in the Russian market increased by 36.9%. The average cost of a "three-year" is currently 2,300,000 rubles, and the most popular brands are LADA, Kia, Hyundai, Toyota and BMW. What kind of cars and for how much our compatriots buy, the AvtoVzglyad portal found out.
According to experts from the analytical department of Avito Auto, the market share of three-year-old cars in Russia in the period from January to March was 10.3%. For comparison: a year earlier, this figure did not exceed 9%. Experts predict further growth in the popularity of cars in this age category.
The best-selling passenger car in the country was the LADA Granta – the three-year-old VAZ model accounts for almost 5% of the total sales in the segment. The average price is 729,000 rubles.
The second place in popularity is occupied by LADA Vesta with an average cost of 1,070,000 "wooden" units and a share of 3.6%, and the Japanese Toyota Camry closes the top three. The sedan claiming premium is traded for 3,050,000 rubles, and its share in the segment was at the level of 3%.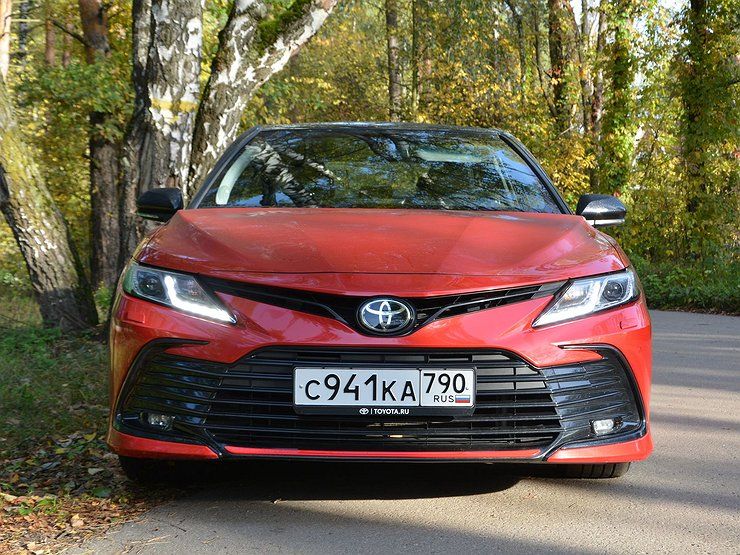 Photo: AvtoVzdzhad
Hyundai Solaris staked out the fourth position. A three-year-old "Korean" is sold on average for 1,449,000 rubles, and it accounts for 2.8% of sales among three-year-old cars. TOP-5 crowns Kia K5 with a share equal to 2.2% and an average price tag of 2,478,000. Slightly less – 2% – "nibbled off" Kia Rio, whose average price is 1,471,000 domestic banknotes. The same amount, by the way, was mastered by the German VW Polo, which can be bought for about 1,400,000 ₽
Among other things, the top ten most popular three-year-olds include Hyundai Tucson and Creta crossovers, as well as Kia Sportage. And if "Creta" can still be fished out on the "secondary" for 1,850,000, then "Sportage" and "Tucson" are simply not found cheaper than 2,800,000.
A curious arrangement in the segment of premium cars under three years old. Here, the best-selling crossover was the BMW X5, which grabbed a share of a little more than 5%. Behind him is the 5-series BMW, and in catching up – the Mercedes-Benz E-class. By the way, the latter just recently changed a generation, outdoing even the older S-ku. More information about the new product can be found here.
37180
37180
Subscribe to the channel "Auto View":