Latest News
The new Range Rover has become more powerful
So, rechargeable hybrids with a gasoline "six" got a new, more powerful electric motor. Electrification also touched the V8 4.4 engine for the first time, and its top version, available only for the Range Rover SV, produces 615 horsepower and 750 Nm of torque. In addition to engines, the Range Rover has an updated media system and expanded list of electronic systems.
The first major upgrade of the new Range Rover is purely technical. For example, plug-in hybrids with a 3.0-liter Ingenium petrol "six" now rely on a new electric motor. Its output is increased from 143 to 218 horsepower, but thanks to low power consumption, more powerful SUVs drive on electric power not 113, but 121 kilometers, although in reality it will be about 90.
The internal combustion engine itself has not undergone any changes, however, the increased combined return forced the indexes to be changed. So, the P440e version was renamed the P460e (460 hp), and the P510e was renamed the P550e (550 hp), and the acceleration time to "hundreds" was reduced from 5.5 to 5.1 seconds. Another innovation was the electrification of the V8 4.4 engine: now it is regularly equipped with a 48-volt starter-generator. Power has not changed – 530 forces and 750 Nm.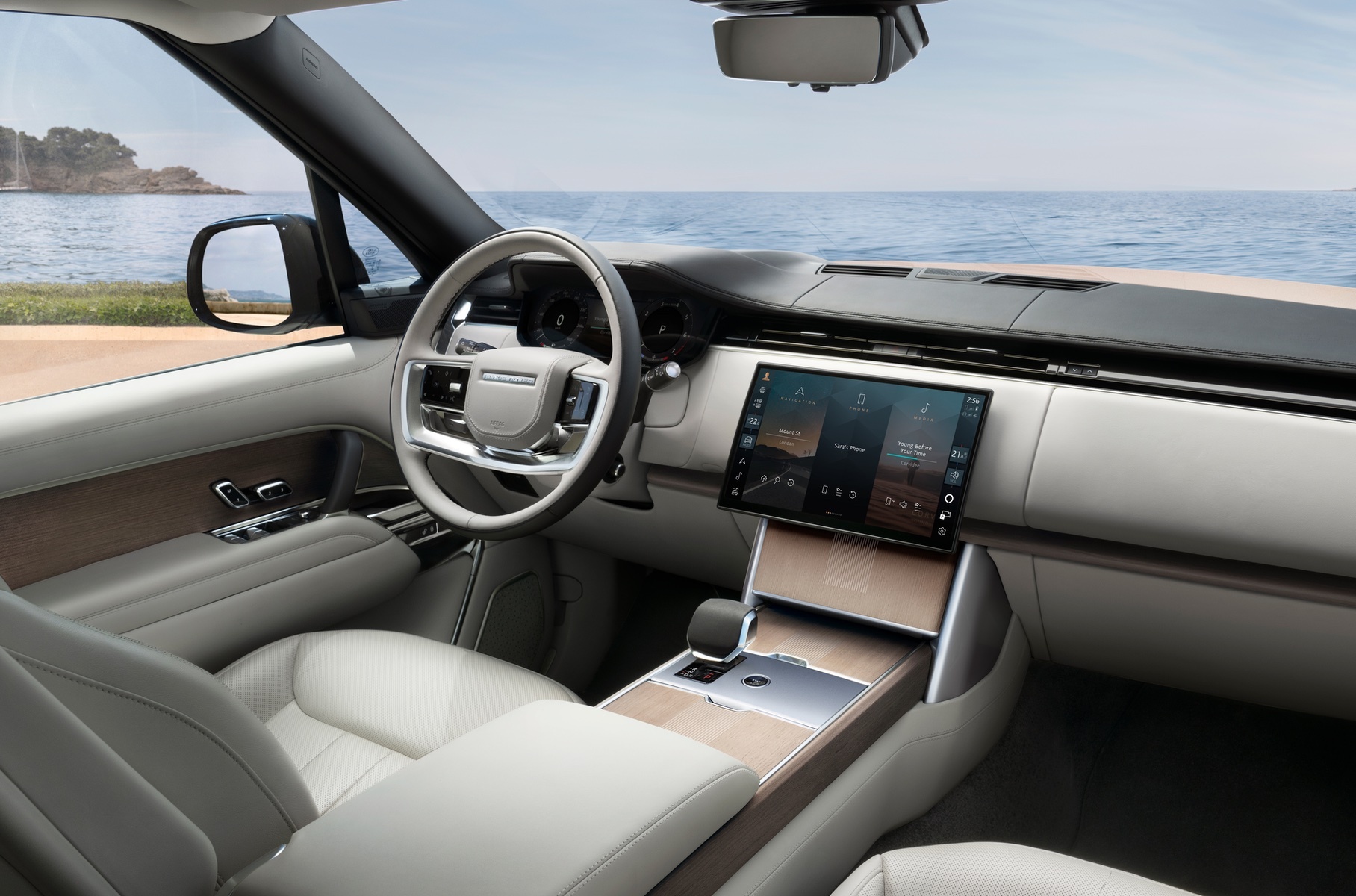 Land Rover
But in the top version of the P615, the engine develops 615 horsepower at the same moment. Such an SUV is 0.1 seconds faster than the P530 in acceleration to a hundred (the long-wheelbase will have parity – 4.6 s), plus its maximum speed has been increased from 250 to 261 kilometers per hour. At the same time, only the richest SV configuration can have the P615 modification, the prices for which in the USA start at 209 thousand dollars, which corresponds to 16.9 million rubles.
There are other changes as well. For example, the Range Rover is equipped with an improved Pivi Pro media system with a 13.1-inch screen and a new side panel with volume and temperature sliders. The list of electronic systems has added an assistant for driving on country roads, using the capabilities of adaptive cruise control and data from navigation maps; electromechanical stabilizers Dynamic Response Pro and off-road cruise, which has four preset profiles.
Finally, the SV Bespoke service, available to Range Rover Autobiography and Range Rover SV customers, has expanded. It offers 230 body paints, 391 interior color schemes, a plethora of pre-made themes, upholstery materials, decor and trim – including 24-karat gold Range Rover lettering on the hood and stern.
New Range Rover Sport: Everything you need to know