Latest News
The successor to the big Citroens of the past fell in love with French presidents, but not ordinary consumers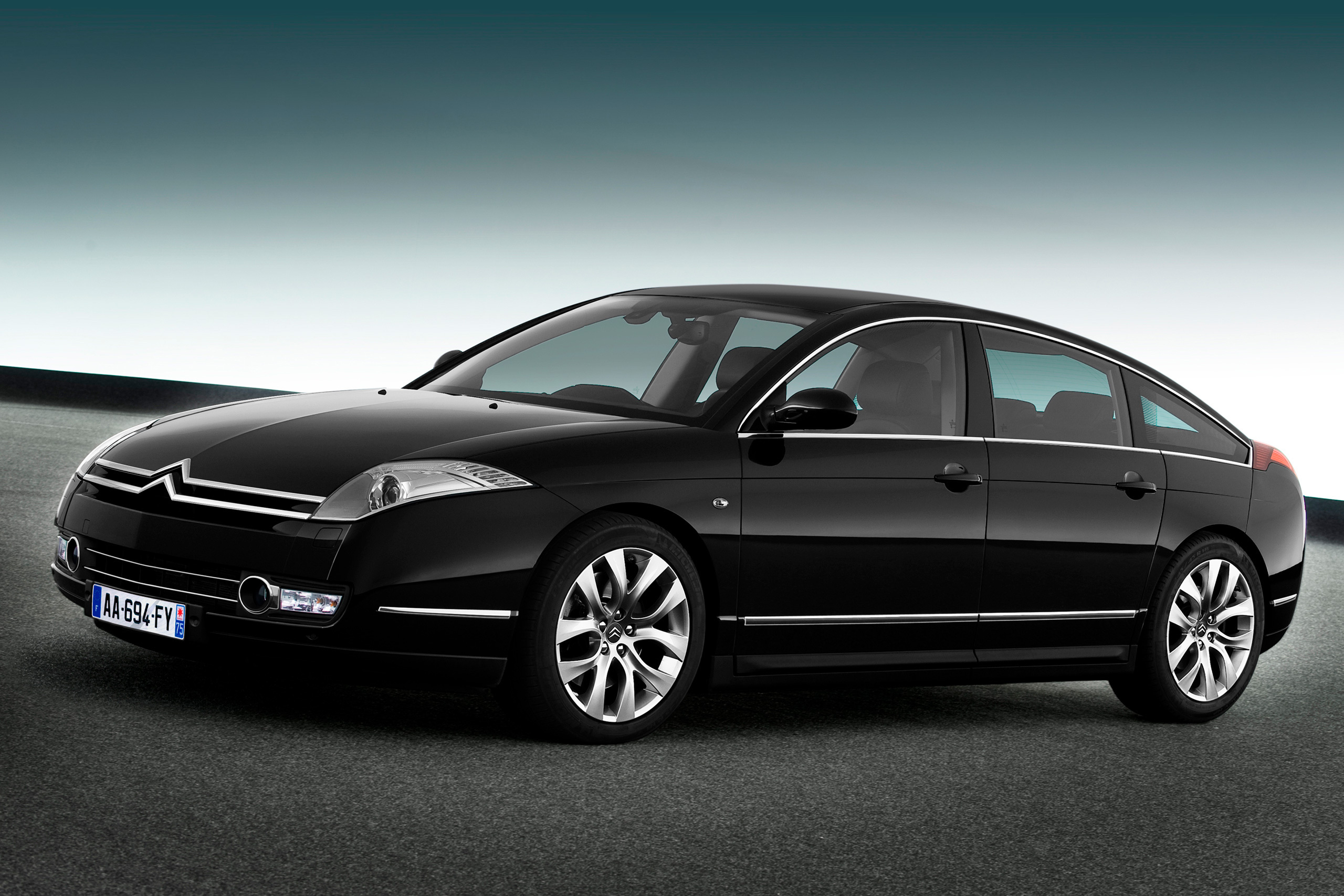 The production car got a B-pillar and traditional doors, but otherwise echoed the concept in the strongest possible way. The characteristic shape of the side and rear glazing, sloping body, bizarre optics, double chevron almost the entire width of the front part have been preserved. And it still seems that the C6, riding in the stream, did not once leave the assembly line, but escaped straight from the museum of conceptual developments.
What did they say about him?
"The front-wheel drive C6 is equipped with the latest incarnation of Citroën's unique hydropneumatic suspension. Previously, depending on the speed and road surface, only the stiffness of the air springs changed, but now the shock absorbers are repeating the same trick. The result is a quiet ride that insulates you from the worst excesses of the outside world as well as any of your opponents, and in most situations, much better. Your eyes see the road 'scars' ahead, but the chassis does its job so well that they're rubbed off with sandpaper by the time you cross them."
Autocar
"On a good road, the Citroen is really comfortable – it just sways gently on large waves. But as soon as the good road is replaced by the usual, "Tse-sixth begins to shudder in Lambada – rolls from side to side, diagonally, fidgets left and right. The sports mode of the hydropneumatic suspension is not a panacea: the buildup becomes a little less, but even on small bumps the car shakes noticeably. The suspension itself works noisily, with shocks.
Autoreview
"The issue of liquidity is still up in the air around C6. Citroen tells us that a limited supply and corporate customers who use the company's cash to make purchases will keep resale values ​​high, but that seems silly. We really want the C6 to succeed because it's different from the ubiquitous German executive sedans, but we just can't bring ourselves to recommend that a private buyer pay for it with their own money."
Top Gear
"It's the same with the hydropneumatic suspension, which bounces gently over bumps in the road, especially on long stretches of the motorway. Short transverse joints or manhole covers bring you back to the ground, but the feeling of comfort remains unique, also thanks to comfortable seats and low noise levels."
Auto Motor and Sport
Main feature
Let's be honest – only ardent optimists and fans of the brand could believe that the Citroen C6 would be able to compete on equal terms with business class sedans, which had long divided the segment among themselves. There, the Volvo S80 (including those with a transverse "eight"!) And the Lexus GS hit the premium thresholds, and you say Citroen. But the "se-sixth" had a distinctive feature – a fantastic appearance! The design could at least be of interest to any person, and at the maximum – to slay on the spot by the thousands. And these people could not say anything about the combination of the letters DS, SM or CX. And if it said…