Latest News
Video: BMW i7 electric car competed in a race with Mercedes-AMG EQS and Porsche Taycan Turbo S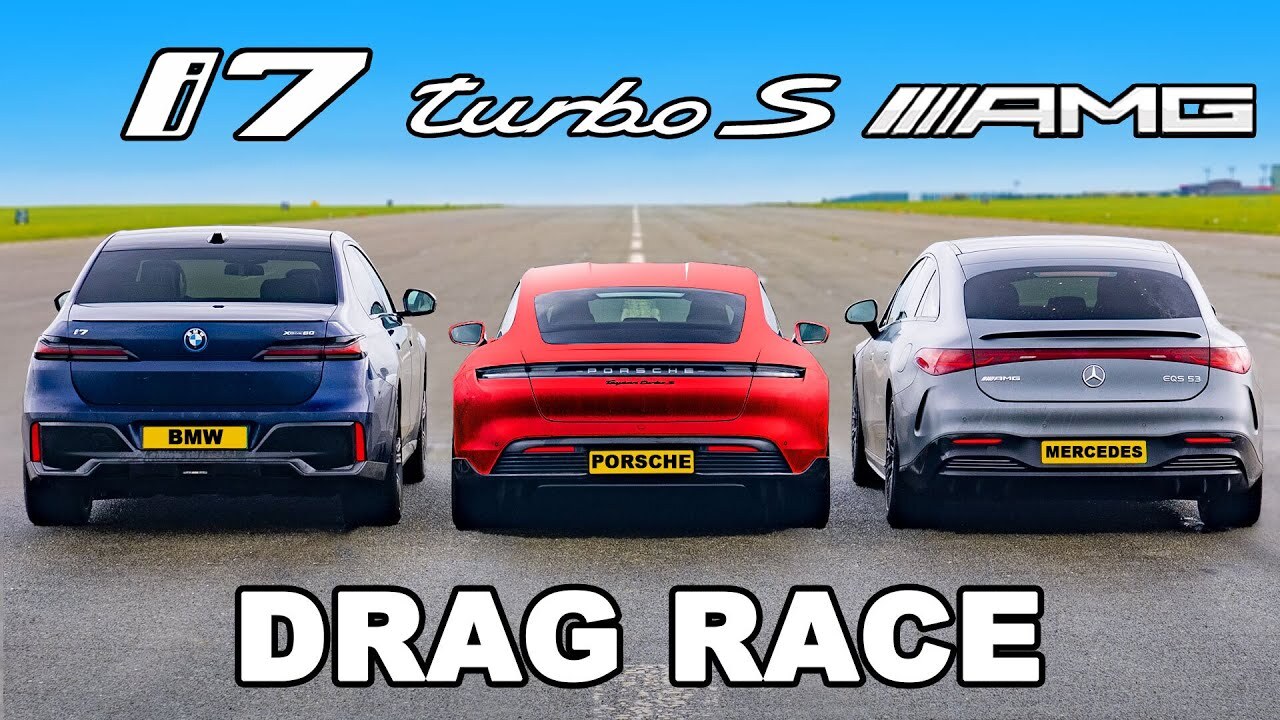 Electric cars are slowly taking over the market, but purebred sports cars with an electric power plant are not yet available. Despite the advantage in torque and outstanding accelerating dynamics, the mass of batteries still makes electric motors a suboptimal choice for sports cars. But they can be installed on premium sedans, which at the same time get sports car dynamics, which was proved by the race of the Carwow YouTube channel.
The hottest new addition to the trio is the BMW i7 50. The 545-horsepower electric car produces 745 Nm of torque and weighs 2,600 kilograms. Similar in weight Mercedes-AMG EQS 53 in its arsenal already has 658 forces and 950 Nm.
As for the first premium German electric car, the Porsche Taycan, the veteran of the segment is represented in the race by the Turbo S version, which implies 761 hp and 1,050 Nm with a weight of "only" 2,300 kilograms.
The result was a battle of three approximately equal in cost and positioning of electric vehicles, which at the same time differ significantly in their characteristics. This means that it is difficult to predict the outcome of such a race. Of course, this only makes it more interesting.
The first electric Mercedes