Latest News
Video: Professional race car driver teaches his mom how to drift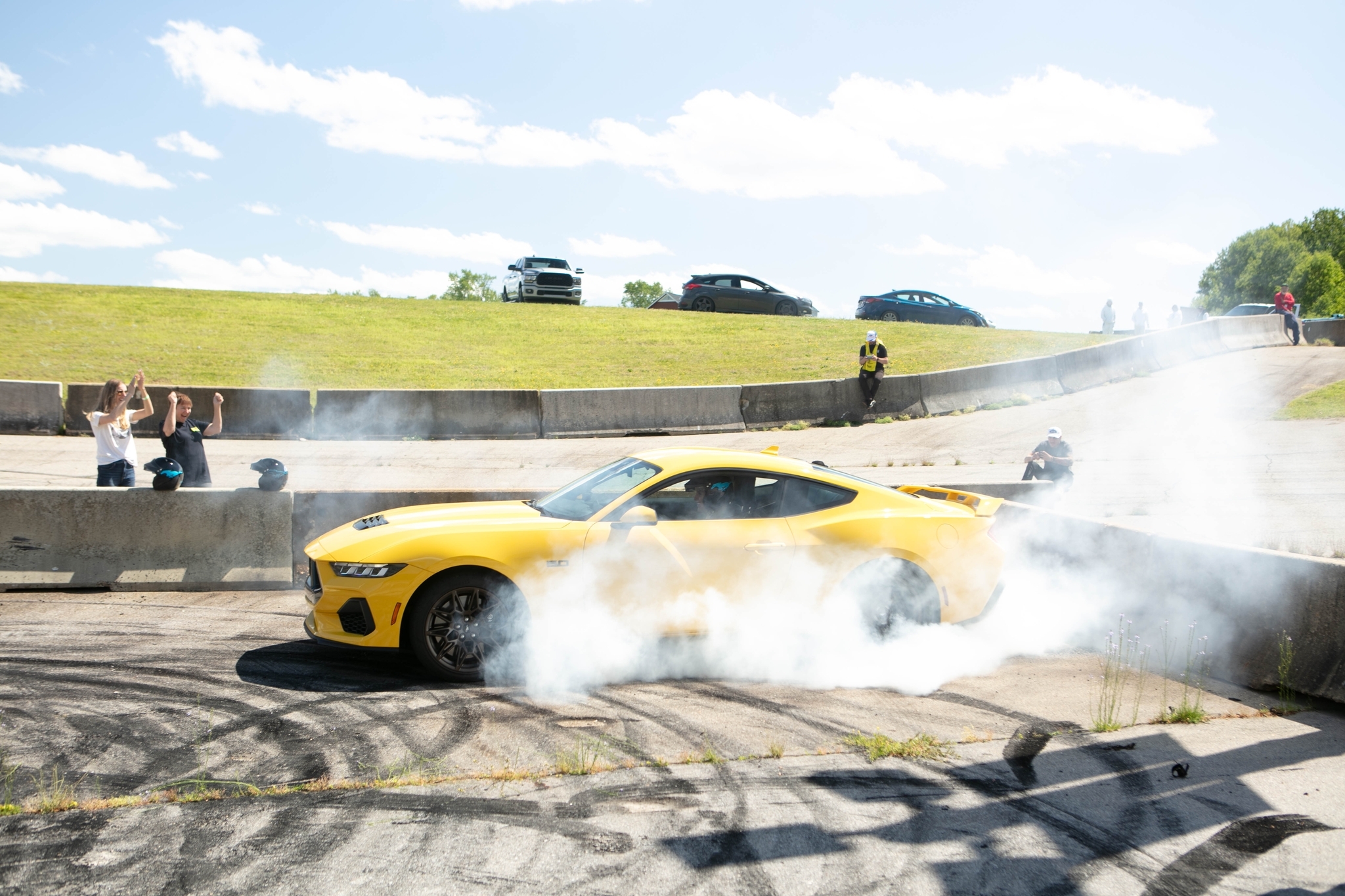 Mother's Day is celebrated every year on the second Sunday in May in the United States. On the occasion of this holiday, the founder of the company RTR Vehicles for tuning Ford cars and building racing Mustangs, professional drifter Vaughn Gittin Jr. gave an unusual master class. On a closed track, the pilot put his mother Dawn behind the wheel of a new sports car and undertook to teach her how to drive in a controlled skid. And then the chief engineer of the Ford Mustang project Lori Transow and her daughter Claire joined the study.
Vaughn Gittin Jr., together with teammate and fellow Formula Drift champion Chelsea de Nofoy, helped Ford Performance engineers refine the road sports car's stock handbrake. Special parking brake settings allow for more than three times the stopping power of a traditional mechanical parking brake system.
The Performance Electronic Parking Brake acts as an analogue of a racing hydraulic handbrake and allows you to provoke a skid on cars with both manual and automatic transmissions. The developers note that the new system allows both to give the initial skills of driving in a skid, and to fully use the sports car in drifting competitions.
"One of the greatest joys of motherhood is teaching our children, sharing new experiences with them and watching them grow. Mustang is able to strengthen family bonds, providing a fun family vacation – the sports car brought Won with his mother and me and my daughter together for an inspiring and incredibly fun day! "said Laurie Transow.
America's Greatest Cars