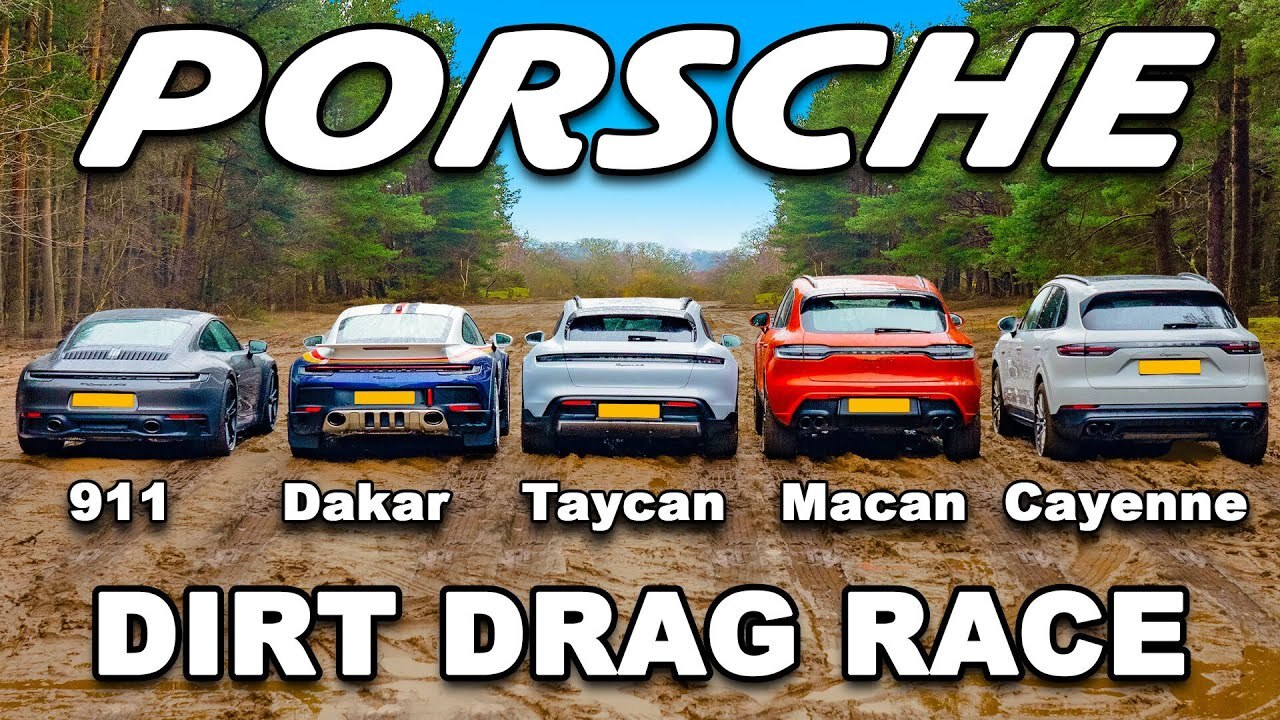 Racing in a straight line with the participation of Porsche sports cars will not surprise anyone these days, but bloggers from the carwow YouTube channel managed to do it. Rivals to the first-ever off-road sports car 911 Dakar chose the usual 911 Carrera 4 GTS coupe, Macan GTS and Cayenne e-hybrid crossovers, as well as the Taycan Cross Turismo electric station wagon. And out of the competition – the first generation of the Cayenne S crossover. Naturally, with such a composition on an unusual surface, an interesting battle turned out.
The Carrera 4 GTS is equipped with a 3.0-liter turbo engine producing 480 horsepower and 570 Nm of torque. The coupe weighs about 1600 kilograms. The 911 Dakar is similar in performance, but has a modified suspension with increased ground clearance and off-road tires.
The Macan GTS has a 2.9-liter twin-turbo V6 with 440 horsepower and 550 Nm of torque – the all-wheel drive crossover weighs 1960 kilograms. Taycan Cross Turismo with a mass of 2245 kilograms is equipped with two electric motors with a total output of 571 horsepower and 650 Nm.
As for the Cayenne, the first generation of the model in the Cayenne S version has a 4.5-liter V8 with 340 horsepower and 420 Nm and a mass of 2150 kilograms, while the latest Cayenne e-Hybrid is equipped with a 3.0-liter turbocharged V6 engine and an electric motor that Together they produce 462 forces and 700 Nm, and the car weighs about 2300 kilograms.
Porsche for the poor