Latest News
Volkswagen ID. Buzz turned into a revived Porsche minivan
In the 1950s, when the Porsche brand raced around the world with its sports cars, the factory team needed a support car. Since at that time Porsche produced exclusively sports cars, the Volkswagen vans of the T1 and T2 generations began to play the role of service cars. After many decades, the history of Renndienst continued, but in the format of the ID electric vehicle relevant for the 21st century. buzz. The authors of the idea were employees of the Porsche representative office in the Netherlands.
In total, eight dark red Renndienst were built based on ID minibuses. Buzz 1st Max with a 204-horsepower electric motor and a 77 kilowatt-hour battery. The electric vehicles were planned to be used as show cars and transfers at Porsche events.
As a result, it was decided to involve modern Renndienst in racing. According to the decision of Porsche Germany, two electric vans have become official cars of the Porsche Carrera Cup Germany corporate monocup and will work at the stages of the racing series.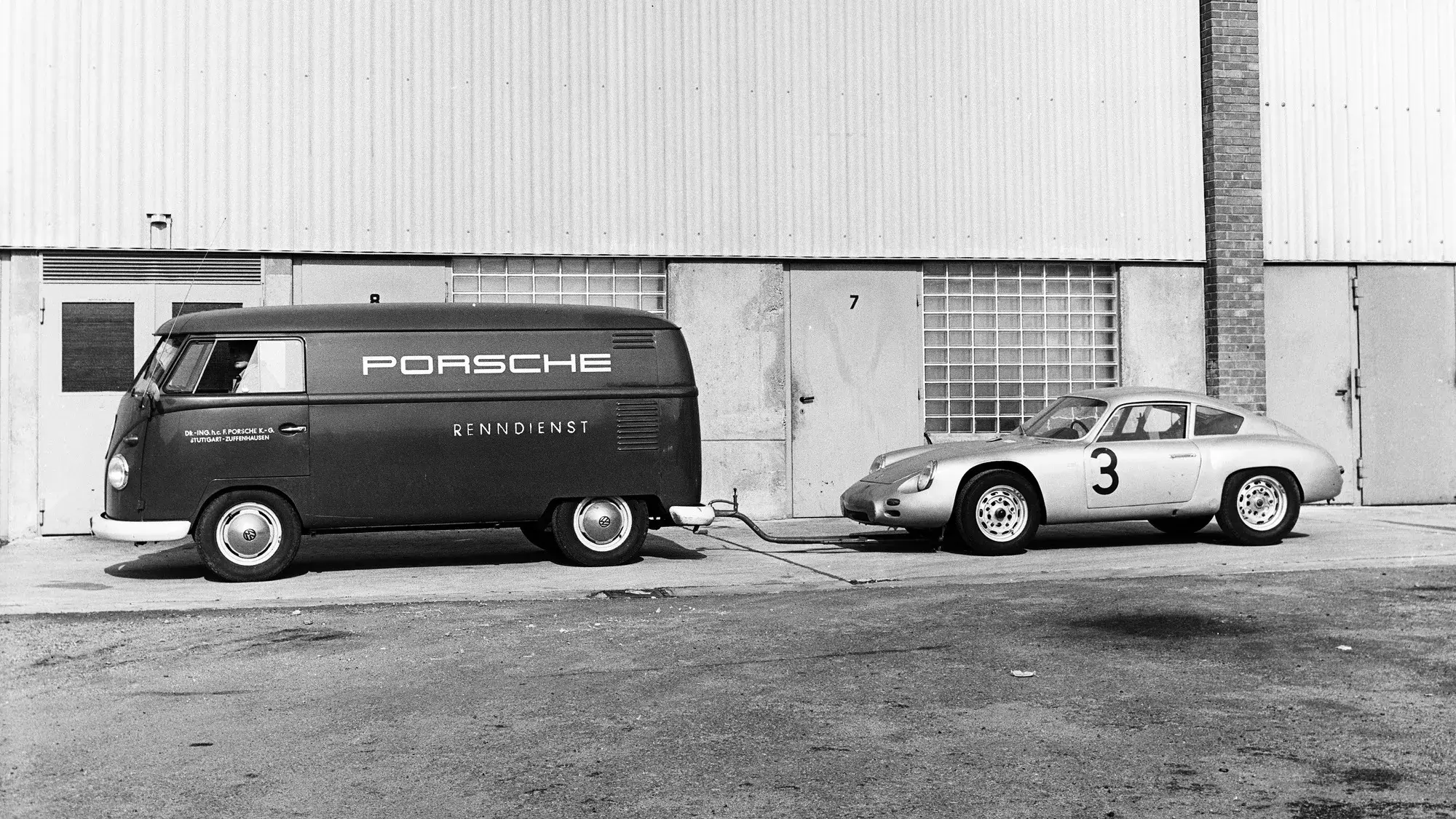 Porsche
They will also take part in the Festival of Dreams event in Hockenheim. But if the original Renndienst carried tools and spare parts, and also sometimes served as bedrooms for engineers and other team members, then their modern version will do less complex work.
The fastest minivans on the planet